Copyright Celtic Mason Art 2015 © All rights reserved. - Designed by Paul Bugge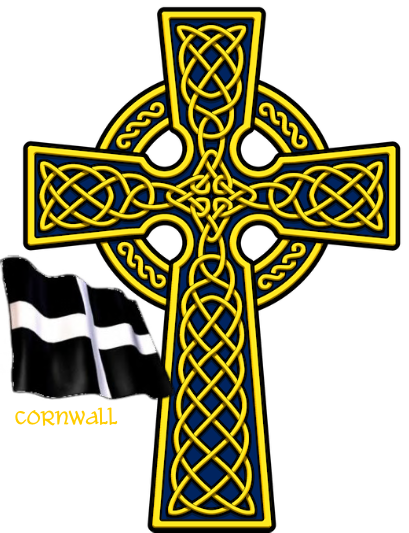 The Old Chapel, Trelill, Wadebridge, Cornwall PL30 3HT





The home of the UK's finest stone engraving services ...
Welcome to Celtic Mason Art …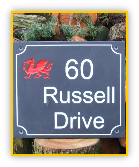 Our hand crafted engraved Slate House Signs and Pet Memorials are delivered direct to your door from Cornwall. Available in a variety of styles to suit your individual requirements our Slate House Signs and Pet Memorials are all finished to an extremely high standard and individually hand polished.


Choose from our standard range of slate signs or design your own sign and test the skill of our Craftsmen. It is our policy to provide top quality engraved Slate House Signs at the most competitive prices by keeping our overheads low, compare other web sites and this will prove that our prices are the best and we guarantee the quality.
As well as standard house signage, our craftsmen can engrave your slate house sign, commemorative plaque or pet memorial with a complete range of designs, including company logos. Our craftsmen love a challenge, so contact us with your requirements, and we will provide you with a very competitive quote.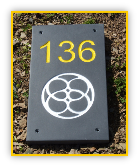 A little about what we do …
Painted lettering - All our signs are painted with top quality sign writers enamel paint which gives excellent adhesion and is long lasting
Colours - Although we list Gold, Silver, and White as main colours all colours are available at a small extra charge just ask for details
Logos and Symbols - Company logos and symbols can be incorporated into any design at an extra charge please ask for details as our Craftsmen like a challenge just e-mail or post a design to us and we will be pleased to quote you
Delivery - Standard house signs should be delivered within 3 weeks from receipt of payment while specials (Logos etc) may take a little longer but we aim to turn signs around as quickly as possible depending on demand
Fonts - Although we list 6 fonts as standard on the order form we can of course engrave any font currently available at a small additional cost please ask for details
Surface Finish - All signs are hand polished on the face and sides to a smooth finish and weather proofed with slate oil polish as standard
Other Information - If we have still not answered all of your questions, please feel free to Contact Us using the form provided ...